It is estimated that approximately 33% of websites have been scammed or trapped by web agencies.
How to Choose the Right Website Agency and Avoid Getting Trapped in a Bad Deal
Choosing the right website agency is a critical decision for any business. It's important to be aware of the potential pitfalls and traps that could lead to a bad deal. Knowing what questions to ask and what factors to consider can help you make an informed decision and avoid getting trapped in a bad deal. In this article, we will discuss how to choose the right website agency and avoid getting trapped in a bad deal.
5 Important Questions to Ask Before Moving Forward with any Website Agency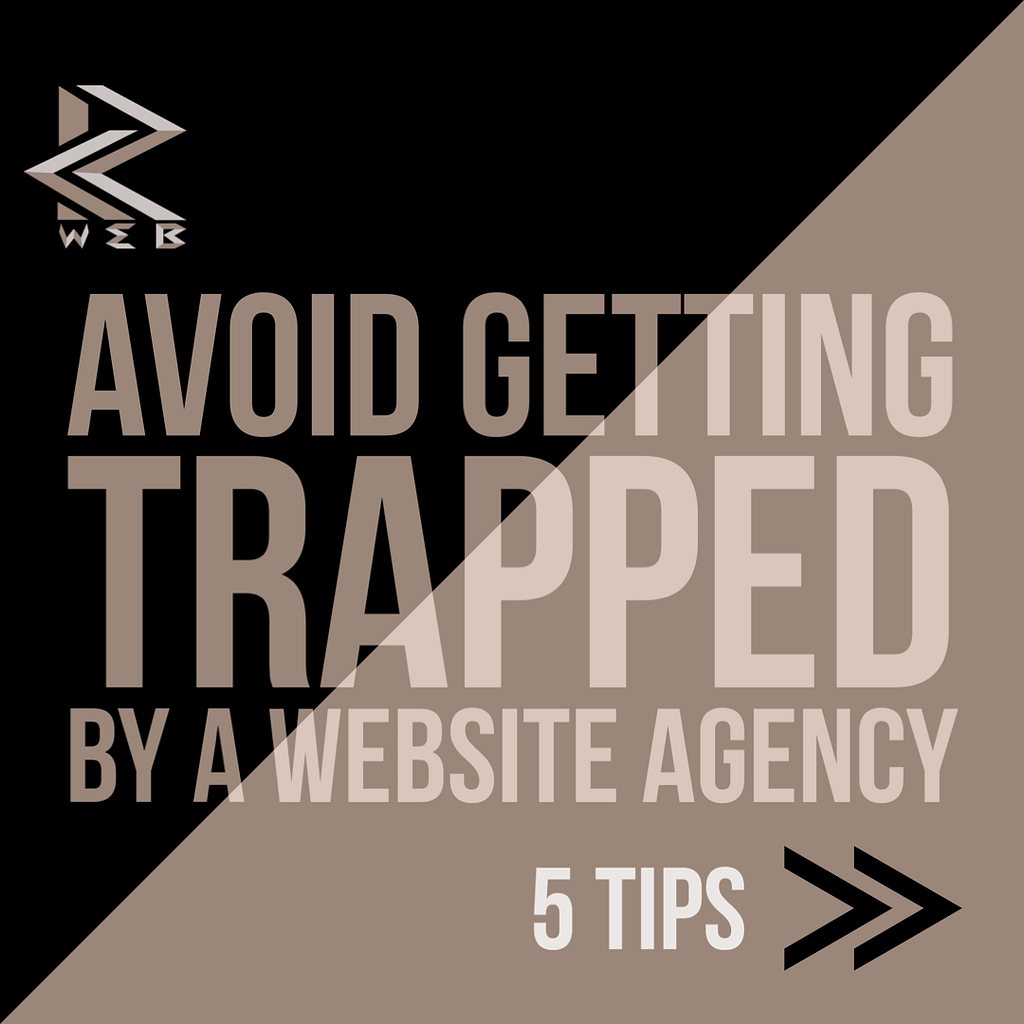 Selecting a website agency for your business is an important decision. It is important to do your research and ask the right questions before making a commitment.
What is the process for creating my website?
How will my website be hosted?
What kind of support do you offer?
What is the timeline for completion?
Are there any additional fees or hidden costs?
What projects have they completed?
By asking these questions and doing your research, you can ensure that you get the best possible service from any website agency you choose.
What to Look for When Choosing a Website Agency
With so many web design and web development companies out there, it can be difficult to know which one to choose. Consider factors such as their portfolio of past projects, customer reviews, the quality of their work, and the range of services they offer.
It's also important to look at how much experience they have in designing and developing websites for businesses like yours.
If you are a home builder, would you want to work with a team that has experience and expertise in creating websites for your industry and comparable businesses? If yes, you are on the right track to getting the website of your dreams.
Working with a team that understands who you are, what you want, and how to get the best results for your industry can help improve your outcome. Think of choosing a website team as dating. They need to be compatible with you and your business, as well as possess similar expertise and knowledge.
Taking all these factors into account will help you make an informed decision about which web design or web development company is best for you.
3 Red Flags to Look Out for When Choosing a Website Agency
Pressure to sign a contract without understanding the details.
Unclear or vague contract terms.
Promises of unrealistic results.
Unclear answers to services such as design, development, and hosting.
The Benefits of Working with an Experienced & Professional Website Agency
Working with an experienced and professional website agency can be incredibly beneficial for your business. With the help of a reputable web designer and developer, you can create a website that is both visually appealing, high ranking, and user-friendly.
How to Avoid Getting Trapped in a Bad Web Design & Development Deal?
When you are looking for a web design & development agency, it is important to know how to avoid getting trapped in a bad deal. It is essential to choose the right designer and developer who can deliver quality results and meet your expectations.
Ask questions
Do your research on the website agency
Fully understand any contract or agreements
At the end of the day, you want to find a team that is going to invest time, energy, and money in your project. You want them to build a website for you that fits your needs and vision. You also want a team that is going to remain committed for the long haul.
This is why we suggest extensive interviewing and clear communication from the start.
Have Questions? Contact Us
At Robison Web, we believe in transparency and education. That's why we want to make sure our clients are informed and knowledgeable about every step of the website process. We want to make sure you know exactly what you're getting and that you're involved in the process every step of the way. Have a question? Contact us today.