Do professionals use Canva? It is extremely common in today's world to see businesses using DIY Design Programs. No hate on these DIY programs, software, and platforms, but they are not for everyone or every project.
4 Limitations of Design Programs
NOT vector-based program = LOSS IN RESOLUTION/QUALITY upon scaling for your business needs.
Reused designs/Lack of originality (Your logo could be used by anyone in the world.)
No local file storage – Risk losing your files. There is no safety net to save your work locally.
Legal Agreement technicalities associated with using free provided images for your business. (Read our blog to learn the details.)
Non-Vector-Based Program = Loss in Resolution and Quality
Don't put your design in a box.
Figuratively, you will be putting your design in a box. If your design is not in vector format, there will be a huge limitation of sizing for wherever you need to apply your design too. Whether it is printing on a banner, putting it on a hoodie, or scaling it for your next digital project, your quality will take a turn for the worst. Your hard work will become heavily pixelated and will result in a low-quality outcome.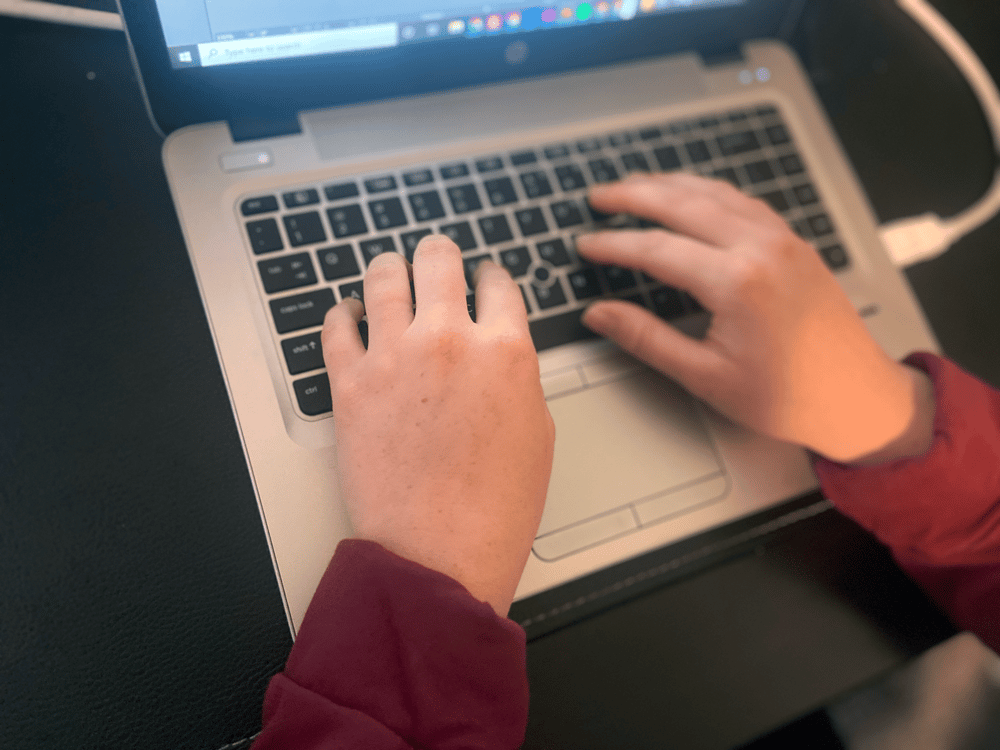 If you take your non-vector design file to a print shop, advertiser, or web developer, your design may not be used for that service due to the file format and current resolution.
Also, consider the file type you are saving. This is incredibly important to ensure file transparency, editing capabilities, etc.
Can Canva open PSD files?
Canva and other DIY design platforms are unable to access or open a PDS file. (PSD stands for Photoshop Document.)
If you are using Adobe products, you can access a wide array of file types such as AI (The leading Illustration Design program for vector graphics.), EPS, etc.
In future blogs, we will discuss the different types of files and when to use them.
To go in deeper, there are different formats of color profiles essential for specific utilizations of the design. Print projects should be in a CMYK color profile and web projects should be in an RBG color profile.
For a deep dive into understanding color profiles and the differences, read here.
Big Risk of File Loss: A Graphic Designers Nightmare
Say your program crashes, where does your file go? If you didn't save it locally, you may have lost hours upon hours of work permanently. It is smart to save these important files in a local safe space. We like to call it the safety net.
Professional Graphic Designers are seasoned in file saving and propper file hierarchy to keep your design safe and sound, avoiding any losses.
Since these free design tools are only accessible online, you are wit the mercy of the program's servers. If they go down, you have no access to your tools and designs. No internet access, no designing.
Legal Agreement technicalities with Design Platforms
Are Canva images copyright free?
The answer to this question is determined by how you apply the images you're using. While Canva gives you access to free photos, you must be cautious when using them for commercial projects. This source linked here holds a perfectly explained answer for this question. This blog covers the ground on when, where, and how to use the images for your situation.
Where These Programs Shine: Best uses for Canva and other DIY Design Tools
With all this being said, there is absolutely a place for these platforms to be utilized. Say a quick social media graphic, a stylish resume, or a professional presentation. These programs are also superb in aiding students on a wide variety of projects. These programs will do the trick, quick, convenient, and free!
Is Canva Good for Logo Design? What do Professionals Use?
Professional Designers commonly use Adobe Products and select professional programs for designing and other purposes. They should not be using Canva.
Get professional assistance when you're diving into logo design, branding packages, or designs for print (shirts, cards, flyers, billboards, stickers, etc.). Important collateral, such as a logo should be done with professional tools and software to ensure the highest quality of work and originality with a professional.
Professionals Want to Include Your Ideas In Design
Don't get us wrong, we love seeing people tap into their creative side. It shows us how passionate you are! You should be involved in the design process. Graphic Designers aren't trying to push anyone out of this huge create space.
Working with a Graphic Designer doesn't mean you have to stop your creative juices from flowing. Here at Robison Web, we work with you as a team to ensure the art communicates those creative ideas and elements you see. The design should represent YOU or YOUR BUSINESS. Working with a Professional can also decrease time spent on the project and reduce your stress.
Is There Room for Everyone in the Design Space?
Yes, there is enough space for DIY and Professional Graphic Design to work in this world. They each have their place. For assistance in important collateral, it is wise to get professional help from a Graphic Designer to ensure:
Quality
Originality and Uniqueness
Proper File Formatting
To get started on your project, schedule a consultation today.